Lymphatic Drainage Detox Massage
---
Manual lymphatic drainage treatment is one of the massage treatments we offer for patients which can be good for the overall health and wellbeing of the lymph.
Because the lymph is essential to the correct functioning of the body, increasing the movement and outflow of lymph throughout the body is beneficial in a variety of ways and this is covered through our range of treatments.
Suitable For All Skin Types
Improves Skincare
Cost Effective
Bespoke Treatment
Who is it recommended for?
 This style of massage particularly suits people who suffer from various skin conditions as a result of fluid retention, and also sports people who are prone to injury and the need for muscle recovery.
I am really glad you are providing the service as it is really good. I like Alysha, she puts in hard work and heart to make customers happy. The full body detox massage provides great relaxation and experience. I love the smell of body oils, it's so pleasant.
- Kat
Pricing
How Much Does a Detox Massage Cost?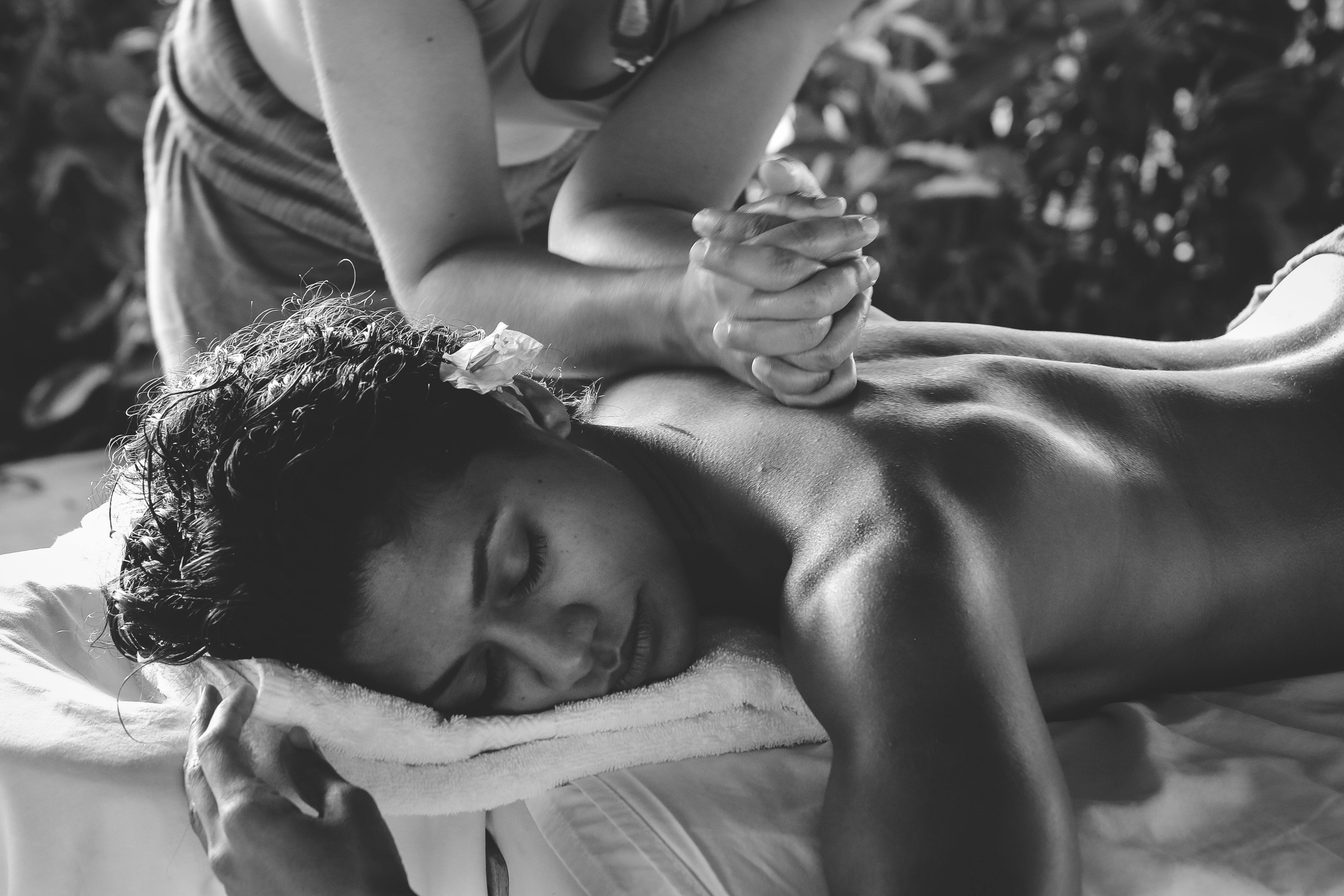 Benefits of a Detox Massage
Improves Skincare
Lymphatic massage may help battle the occurrence of scar tissue and stretch marks on the skin by improving circulation and immunity. When used after neuromuscular massage, lymphatic massage helps to rid the vessels tissues of waste toxins and reduces the mild oedema that might occur following deep tissue massage.
Muscle Benefit
Lymphatic massage technique is also beneficial as an injury treatment for clients to enhance recovery time and ease pain. Repeated lymphatic massage when recovering from torn ligaments, muscle tension, tired muscles and other injuries as well as developing muscle tone, can aid the body's ability to regenerate tissue by maintaining the tissue as healthy as possible. This aids circulation thus rendering these treatments a form of sports injury massage.
Long-Lasting Results
The results from a detox massage can last months and provide serious benefits to your body and muscles.
Cost-Effective
Due to how long the results last, we deem this treatment as cost-effective.
Deep Tissue Massage
Deep tissue massage and Swedish Massage are some of our popular treatments we offer. Our treatments vary depending on the individual and it is necessary to undertake a consultation in order to effectively allocate the right massages for you.
Athletes often utilise Sports massage and Deep Tissue Massage to improve sports performance and assist them during training – for pain relief and maintenance of healthy muscular tissue; and to stimulate healing and shorten recovery time after injury. This therapy, however, is not limited to athletes; anybody may benefit from it.
Swedish Body Massage is one of our massage techniques that focuses on emotional relaxation and circulation. Swedish massage is a popular and efficient massage therapy because of its capacity to relieve both mental and physical stress.
The Lymphatic System
Lymphatic massage treatments, also known as lymphatic drainage massage, was created in the 1930s and is a gentle type of massage that stimulates the lymphatic system of the body and assists in developing a sound immune system.
Is lymphatic drainage massage legit?
Lymphatic massage has been used for years to improve the skin condition and general health flow of the body. The latest news affirms the advantages of this treatment and results are backed up by academic studies.
Manual Lymphatic Drainage Massage Milton Keynes
The lymphatic system is critical to the ability of the body to recover from damage and fight infection for optimum health and wellbeing, reduction of stress and increase in relaxation. The lymphatic system is necessary for the drainage system of the body to cleanse and filter pollutants and germs as well as combat water retention. Manual lymphatic drainage massage treatment is recommended to enhance good health and wellbeing.
What is lymphatic drainage massage used for?
Manual lymphatic drainage treatment offers significant pain-relieving, and immunological advantages that aid in boosting the immune system in your body. When the lymphatic system
becomes slow, it can lead to fluid retention and the accumulation of toxins in the body and skin. This extremely mild flowing, rhythmic massage aids in manual lymphatic drainage to the vessels and is useful in the treatment of a wide range of issues.
Preparing for manual lymphatic drainage massage Milton Keynes
It is advisable not to consume a heavy meal or alcohol before a massage treatment. It's also a good idea to drink plenty of water, which will aid your body in flushing out toxins from the lymph.
Lymphatic drainage treatment might make you feel tired afterwards. You may wish to take a nap or, at the very least, plan an agenda consisting of relaxation for the remainder of the day. Allow your body and muscles time to adjust to the return of daily activities.
What to expect
After undertaking a consultation, depending on the area being treated, you will be assisted into one of the specialised items of clothing. Once you are at ease on the treatment couch, your garment will be connected to a computerised air-compression device, and your preferred treatment cycle will be set to deliver the correct amount of pressure into the garment's air chambers.
The garment will gradually and softly inflate and deflate in a regular flow as the treatment begins, providing a smooth but gentle massage for you to relax. The massage action stimulates circulation and gradually decongests the regions being treated. The therapy will help to release fluid and toxins, decrease swelling, and puffiness that might develop after procedures like vaser liposuction.
It also helps to reduce the appearance of cellulite while removing waste and toxins via the lymphatic drainage system. This treatment promotes healing, weight loss, increases the metabolic rate, reduces the amount of fat cells in the body and is extremely gentle on the body, using very light pressure.
Can a massage therapist do lymphatic drainage?
A trained therapist will be allocated to you and you can relax in the knowledge that you are in the hands of experts for the duration of your treatment and they will use massage methods to relax
your muscles, reduce stress, and revitalise your general well-being.
Relaxation mixed with the advantage of having radiant, smooth, soft, and supple skin will make a picture of health. It is a pain free treatment that is beneficial for injuries, reducing stress and cellulite. It also revitalises the skin and body and allows better flow and circulation.
When should you not do lymphatic drainage massage?
We do not suggest this therapy if you have the following conditions: cancer while undergoing active treatment, stroke, thrombosis varicose veins or pregnancy.
How long does the treatment last?
The therapy usually lasts between 30 and 60 minutes. It is incredibly mild and will leave you feeling completely rested and revitalised.